UHV/ABR READING SERIES
DATE: Thursday 3/12/2015
TIME: Noon to 1:00 p.m.
PLACE: University of Houston-Victoria, Alcorn Auditorium (UW 204)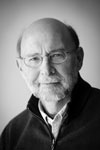 VIDEO
SPEAKER: Stephen Harrigan
Austin-based author Harrigan got his start as a staff writer at Texas Monthly, where he later became a senior editor. Harrigan has written three novels and three books of nonfiction. His novel, The Gates of the Alamo, was a New York Times bestseller and has won several awards. Harrigan is also a screenwriter. His King of Texas was produced and aired on TNT. It starred Patrick Stewart.
http://www.stephenharrigan.com/
SELECTED BIBLIOGRAPHY:

The Gates of the Alamo
Remember Ben Clayton
A Natural State: Essays on Texas
Aransas
Comanche Midnight
Jacob's Well
Challenger Park
The Eye of the Mammoth: Selected Essays
Water and Light: A Diver's Journey to a Coral Reef